Dear Clients, Colleagues, Family and Friends,
Stulberg & Walsh, LLP is excited to share some recent updates from the firm. We have continued to achieve notable successes in all of our practice areas and have received widespread professional recognition and media attention.
Supreme Court of the United States to Hear Murray v. UBS et al. in its 2023-24 Term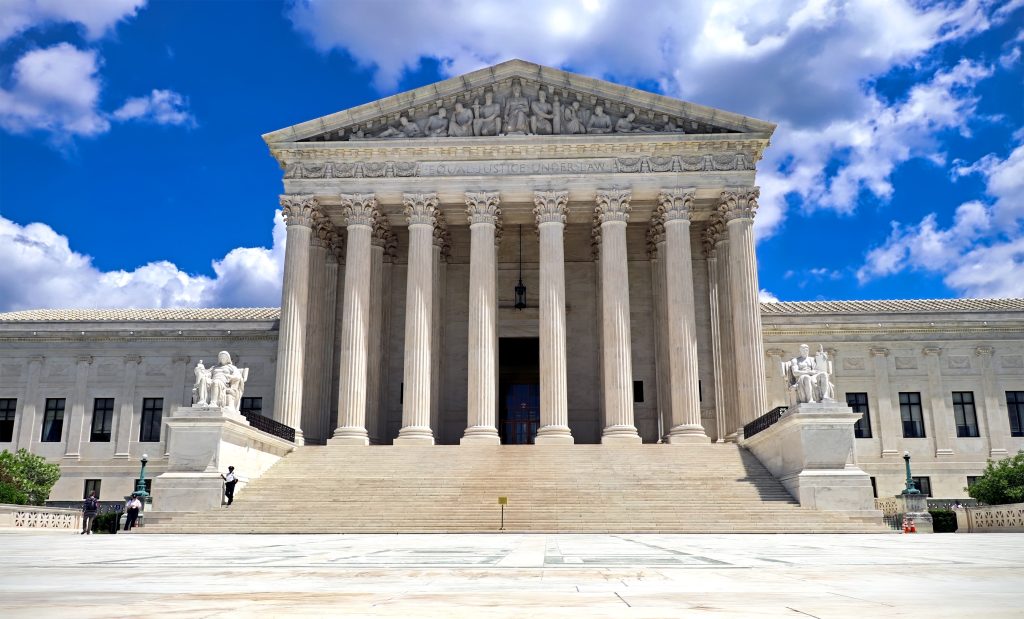 In our global whistleblower practice, the Supreme Court of the United States will hear oral argument on October 10, 2023 of the firm's appeal in Murray v. UBS, a Sarbanes-Oxley (SOX) retaliation case brought by our client, Trevor Murray, a research strategist who was fired after complaining that his employer, UBS Securities, LLC, had illegally pressured him to skew his reports to support the bank's business interests.
On May 1, 2023, the Supreme Court granted Mr. Murray's petition for a writ of certiorari to challenge the U.S. Second Circuit Court of Appeals' reversal of his 2017 jury verdict, which found that UBS had fired him unlawfully for reporting securities law violations, and awarded him nearly $1 million in damages.
On June 27 and September 7, 2023, Mr. Murray filed his Briefs to the Court, arguing that the Second Circuit erred in holding that SOX requires whistleblower plaintiffs to prove "retaliatory intent" on their case-in-chief. The U.S. District Court for the Southern District of New York, relying on SOX's governing burdens of proof, held that a plaintiff need only prove that his/her protected conduct was a contributing factor in the decision to discharge him/her, and that, once the plaintiff met that burden, the employer could avoid liability by proving that it would have discharged the plaintiff in the absence of his protected conduct.
Mr. Murray's appeal has garnered widespread support, in the form of amicus briefs filed by the U.S. Solicitor General, the U.S. Department of Labor, the U.S. Securities and Exchange Commission, U.S. Senators Charles E. Grassley (R-Iowa) and Ron Wyden (D-Ore) (respectively, Chair and Vice-Chair of the U.S. Senate's bipartisan Whistleblower Protection Caucus), and six public interest and labor advocacy groups.
Stulberg & Walsh has served as Mr. Murray's counsel throughout this case, including administrative and judicial filings, motion practice, jury selection and trial, and appeals. At trial and on appeal, the firm has teamed with Robert L . Herbst, partner at Herbst Law PLLC, Scott A. Korenbaum, and Benjamin J. Ashford, Sr. Mr. Murray's appeal will be argued by Professor Easha Anand of Stanford Law School's Supreme Court Litigation Clinic and by Anthony A. Yang of the U.S. Solicitor General's Office, against Eugene Scalia, a partner at Gibson Dunn & Crutcher LLP and former U.S. Secretary of Labor.
The outcome of this case will be critical to the integrity of the national economy, impacting not only the financial industry, but also employees with whistleblower claims in the transportation, nuclear energy, and food safety sectors. As Stulberg & Walsh partner Patrick J. Walsh told Law360: "Trevor Murray has sought to vindicate his rights for more than a decade now, beating back numerous legal challenges and winning a significant jury verdict.  Congress drafted Sarbanes-Oxley to best assure that the rights of financial whistleblowers and the integrity of financial markets are vigorously protected.  We are pleased that the Supreme Court has decided to review the Second Circuit's misguided decision and look forward to the day when Mr. Murray's rights will be finally secured under the burden-shifting standards that Congress clearly established."
In addition to Murray v. UBS, Stulberg & Walsh are representing whistleblowers in a number of other fields, including health care and government contracting.
Read more news articles about Murray v. UBS here:
More Firm Practice Updates
In our labor union practice, we have initiated legal action against the New York City Department of Buildings on behalf of our client, Plumbers Local Union No. 1, U.A., the nation's largest plumbing and pipefitting local, seeking a court order requiring the Department to perform its legal duties to enforce the laws and regulations governing highly hazardous gas work. The lawsuit has received media attention and prompted two New York City Council Committees to initiate investigations and hearings. Partners Robert B. Stulberg and Patrick J. Walsh testified at the City Council Committees' hearing on February 27, 2023.
---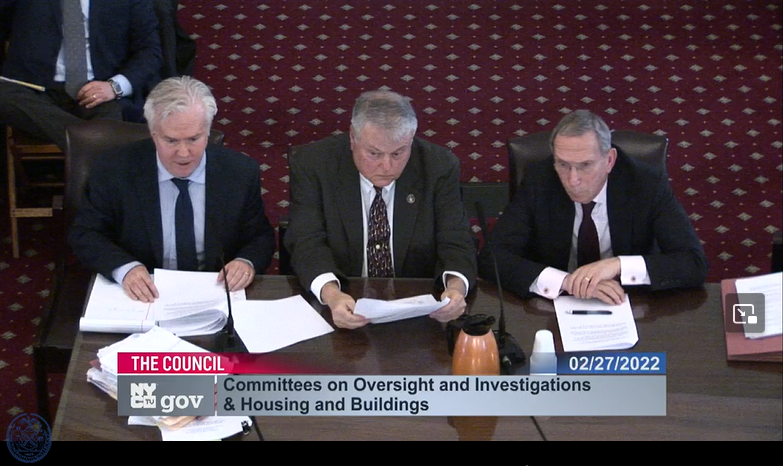 ---
In our employment practice, we have expanded our race, color, gender, age, national origin, religion, pregnancy, sex harassment, hostile work environment, disability, reasonable accommodation, parental status, retaliation and defamation dockets. These cases have arisen in a wide variety of settings, from domestic to cross-border, public to private sector, hedge funds to investment banks, insurance to real estate firms, broadcasting to social media, grade schools to academia, and healthcare, including physicians, dentists, and nurses. We also have pioneered "intersectional' discrimination cases, in which our clients have been victimized due to a combination of protected characteristics (e.g., older women of color). And we have continued to negotiate employment, retention, separation, severance, executive compensation, restrictive covenant, and consulting agreements on behalf of executives, professionals and academics.
Firm Recognition and Honors
Partners and associates of the firm have continued to receive local, national and global recognition for their professional expertise and their ethical and effective client representation.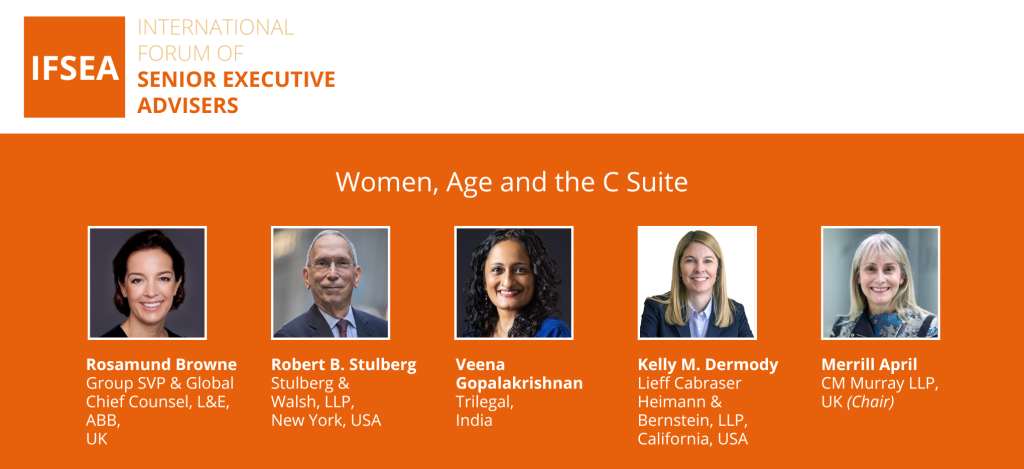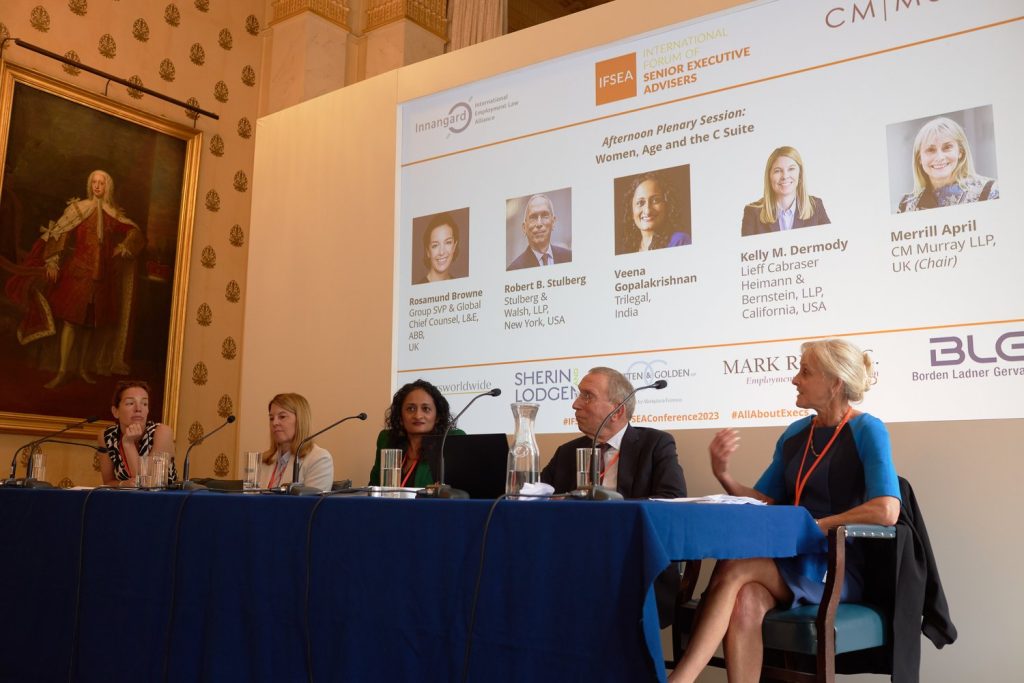 ---
Learn More about the Firm
We cordially invite you to learn more about the firm at our website: www.stulbergwalsh.com, which provides detailed information about our goals, practice areas, lawyers and staff.  And we welcome you to visit us at our new offices located at 14 Wall Street, Suite 5G, New York, NY (across the street from Federal Hall and the New York Stock Exchange).
Thank you for entrusting us with your representation and for supporting our efforts over the years.  We look forward to serving you in the future.
With best regards and heartfelt appreciation,
Robert B. Stulberg and Patrick J. Walsh