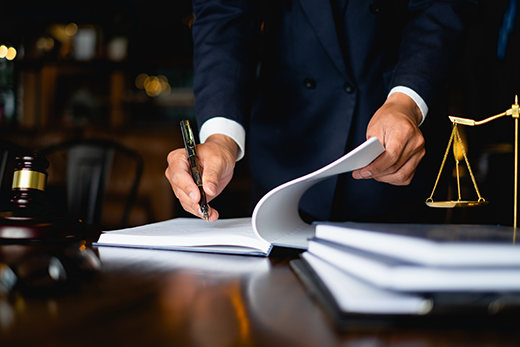 Stulberg & Walsh, LLP (formerly Broach & Stulberg, LLP) provides experienced appellate advocacy for all stages of appellate practice, including identifying appellate issues, formulating appellate strategy, filing leave applications and oppositions, preparing appellate and amicus briefs, and presenting oral argument.
The firm's partners are seasoned appellate practitioners who have briefed and argued hundreds of appeals in a wide range of complex employment, constitutional, civil rights, and administrative matters.  As counsel of record, they have argued before the United States Courts of Appeals for the Second, Third, Fifth and District of Columbia Circuits, the New York Court of Appeals, and all Four Departments of the New York Appellate Division.
The firm can serve as primary appellate counsel in: complex, high-stakes appeals; represent advocacy organizations as amicus counsel in matters of public importance; and provide thoughtful, sophisticated assistance to trial counsel in assessing appeals, shaping legal arguments, drafting briefs, and preparing for oral argument.