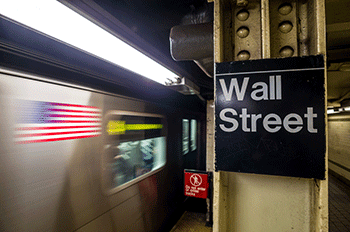 Stulberg & Walsh, LLP (formerly Broach & Stulberg, LLP) represents employees in all sectors of the financial services industry in the United States and abroad, including commercial banks, investment banks, broker-dealers, hedge funds, private equity firms, and research firms. Our clients include Managing Directors, Directors, Vice Presidents and other executives. We appear on behalf of these clients in a variety of forums, including the Financial Industry Regulatory Authority (FINRA), state and federal administrative agencies, state and federal court, and public and private mediation.
In addition to representation concerning basic employment-related matters [see Employment Law Practice], the firm counsels these clients about matters unique to their industry, including:
Employment, compensation, retention, assignment, separation, severance and consulting agreements;
Bonus compensation/incentive compensation (guaranteed, conditional, discretionary, sign-on, retention);
Deferred compensation (restricted and unrestricted stock grants, stock options, notional interests);
Restrictive covenants (non-competition, non-solicitation, non-disclosure, confidentiality);
Licensing, FINRA reporting, FINRA expungement;
Whistleblower reporting and retaliation (Sarbanes-Oxley, Dodd-Frank);
International assignment (domestic/secondment agreements, tax equalization agreements, cross-border application of domestic employment laws);
"Lift-outs" of banking/ investment units or divisions;
Change of control/ successor agreements; and
Cause, No-cause, Good Reason terminations, suspensions, garden leaves.
In cases involving expatriate employment, the firm has frequently acted in conjunction with law firms in foreign jurisdictions, including the United Kingdom, Switzerland, France, Canada, and China.