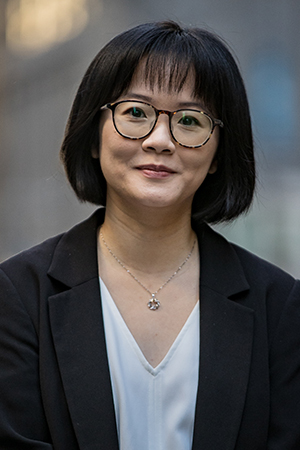 Yucheng (Renee) Jiang, Esq. is an Associate at Stulberg & Walsh, LLP and primarily practices labor, employment, and civil rights law.
Ms. Jiang graduated from Fordham University School of Law in May 2022, where she was a Notes and Articles Editor of the Fordham Urban Law Journal and received the Archibald R. Murray Public Service Award, magna cum laude. She completed a one-year judicial internship for a Judge in New York State Supreme Court, New York County, and legal internships at a United Nations agency and a public interest organization advancing social and economic justice. Ms. Jiang also worked as a Research Assistant for a Fordham Law professor on equality law and anti-discrimination initiatives, and as a law clerk for other law firms on impact investing and labor and employment matters.
Ms. Jiang was the First Place Winner in the College of Labor and Employment Lawyers and American Bar Association Section of Labor and Employment Law's Annual Law Student Writing Competition for 2022 and Honorable Mention in the American Society of Law, Medicine & Ethics's Second Annual Health Law and Anti-Racism Graduate Student Writing Competition. Her award-winning paper "Reasonable Accommodation and Disparate Impact: Clean Shave Policy Discrimination in Today's Workplace" has been published by the Fordham Urban Law Journal (Vol. 50: Iss. 1, Article 5 (2022)) and the Journal of Law, Medicine & Ethics (Vol. 51: Iss. 1, 185-195 (2023)).
Prior to law school, Ms. Jiang worked as Digital Marketing Manager for the New York Philharmonic. She holds an M.A. from New York University and a B.A. from the University of Huddersfield in the United Kingdom.