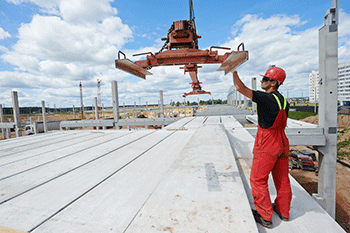 Stulberg & Walsh, LLP (formerly Broach & Stulberg, LLP) represents labor unions and coalitions of labor unions representing employees in the building and construction industries.
In addition to counseling concerning basic labor issues [see Labor Law Practice], the firm's deep experience in the building trades allows Stulberg & Walsh, LLP to provide clients unique representation designed to protect and expand the market share of signatory contractors.
Among the services that Stulberg & Walsh, LLP provides to building and construction trades clients are:
Public Works Contracting: counseling and representation with respect to agency procurement, permits, licensing, environmental and building code requirements, jurisdictional disputes, Freedom of Information Law/Act requests, appeals, litigation;
Responsible Contractor Investigations: using an array of local, state and federal procurement, wage and hour, environmental, health and safety, building code and tax laws, the firm investigates non-responsible low bidders for public work contracts, submits challenges to those bidders to contracting agencies, and, where necessary, takes judicial action;
Investigation of Contracting Agencies: the firm investigates and challenges entire contracting agencies which have not effectively enforced applicable procurement standards;
Apprenticeship Training Standards: the firm has pioneered a practice of investigating and challenging non-compliant apprenticeship training programs and their sponsors who are conducting business in violation of the law, and petitioning for deregistration of those programs;
Project Labor Agreements: investigations, compliance, contract enforcement, legislative advocacy;
Workplace Health and Safety: enforcement of state (PESH) and national (OSHA) workplace safety standards, administrative advocacy, labor-management negotiations, contract enforcement;
Wage Protection: prevailing wage challenges (Davis-Bacon / Labor Law 220), NYC Comptroller complaints, contracting agency investigations; and
Freedom of Information Requests: robust FOIL/FOIA practice regarding public works projects, non-responsible contractors, apprenticeship training programs.