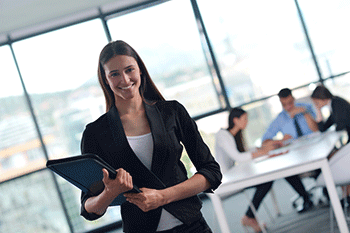 Stulberg & Walsh, LLP (formerly Broach & Stulberg, LLP) represents executives in a wide range of corporate settings, including privately-held, publicly-traded, not-for-profit, and professional corporations. These clients include corporate officers, directors and other executives. The firm appears on their behalf in a variety of forums, including state and federal administrative agencies, state and federal court, contract arbitration and public and private mediation.
In addition to representation concerning basic employment-related matters [see Employment Law Practice], the firm counsels these clients about matters unique to their workplaces, including:
Employment, compensation, retention, assignment, separation, severance and consulting agreements;
Bonus compensation/incentive compensation (guaranteed, conditional discretionary, sign-on, retention);
Deferred compensation (restricted and unrestricted stock grants, stock options, notional interests);
Restrictive covenants (non-competition, non-solicitation, non-disclosure, confidentiality);
Whistleblower reporting and retaliation (Sarbanes-Oxley, Dodd-Frank);
International assignment (domestic/secondment agreements, tax equalization agreements, cross-border application of domestic employment laws);
Buy-in, buy-out agreements;
Change of control/successor agreements;
Cause, No-cause, Good Reason terminations;
Shareholder rights; and
Director/officer rights and duties.
In cases involving expatriate employment, the firm has frequently acted in conjunction with law firms in foreign jurisdictions, including the United Kingdom, Switzerland, France, Canada and China.