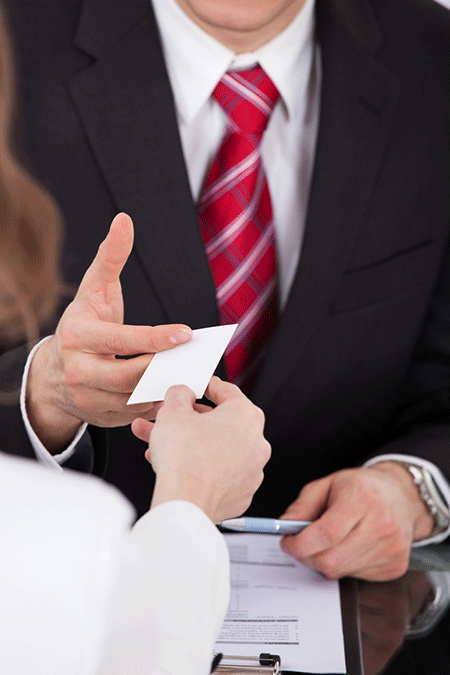 Stulberg & Walsh, LLP (formerly Broach & Stulberg, LLP) counsels and represents individual employees and classes of employees in both contentious and non-contentious employment-related matters, ranging from negotiation and drafting of workplace agreements to, where necessary, aggressive advocacy and litigation in public and private forums, including mediation, arbitration, and litigation in state and federal trial and appellate courts.
The firm provides such representation to a far-reaching spectrum of employees based in the United States and abroad, from executives, professionals and academics, to civil servants, skilled trades workers, and other hourly- or commission-paid employees. Among the types of workplace-related concerns Stulberg & Walsh LLP handles for its clients are:
Employment agreements: employment, appointment, assignment, retention, base/bonus compensation, incentive/deferred compensation, change in control, consulting, non-competition, confidentiality, severance and separation contracts;
Job security: recruitment, hiring, assignment, promotion, demotion, tenure, garden leave, suspension, discharge, internal investigations;
Non-payment of compensation: salary, hourly wages, prevailing wages, overtime, performance bonuses, incentive awards, commissions, deferred compensation, contractual compensation, severance pay;
Withholding of benefits: vacation pay, sick leave, maternity/paternity leave/other paid leave; retirement and pension contributions; medical, hospital, dental and prescription drug benefits; COBRA continuation benefits; group and individual income disability benefits;
Breach of contract: breach of actual or implied contract, breach of covenants of good faith and fair dealing, breach of privacy, defamation, fraudulent inducement, duty of loyalty, non-competition/non-solicitation;
Unlawful terminations: mass layoffs, discrimination, retaliation for whistleblowing, retaliation for exercise of statutorily protected rights;
#MeToo/sex discrimination: sexual touching and assault, sexual comments, quid pro quo, verbal abuse, bullying, hostile work environment, intentional infliction of emotional distress, defamation, other tortious conduct, unequal pay, discrimination in working conditions, glass ceiling, pregnancy discrimination, parental discrimination, retaliation, blacklisting;
Race discrimination: harassment, verbal abuse, hostile work environment, unequal pay, unequal benefits, unequal assignments, failure to hire, failure to promote, failure to train, other disparate treatment, retaliation, blacklisting;
Other statutory discrimination: age, national origin, ethnicity, religion, disability, perceived disability, sexual orientation, genetic information, union or other protected concerted activity, military service, whistleblowing;
Whistleblower issues: reporting to and retaliations by publicly traded companies (SEC/Dodd-Frank/Sarbanes-Oxley), government agencies, other regulated entities, financial services fraud, tax and accounting fraud, government contracting fraud, health care fraud, foreign bribery, bounty assessment;
International employment issues: cross-border employment, expatriate assignment, secondment, retention, garden leave, separation, suspension, termination, severance, executive compensation and benefits, civil service rights for United Nations and other international organization employees;
Professional licensing and investigation: medical, legal, accounting and financial services professionals; internal and public reporting obligations; internal and regulatory investigations, administrative hearings, and judicial challenges; and
Public employee civil service and free speech: eligibility, qualification, testing, assignment, appointment, promotion, suspension, termination, union and other protected, concerted activity, whistleblowing, retaliation, defamation, blacklisting.