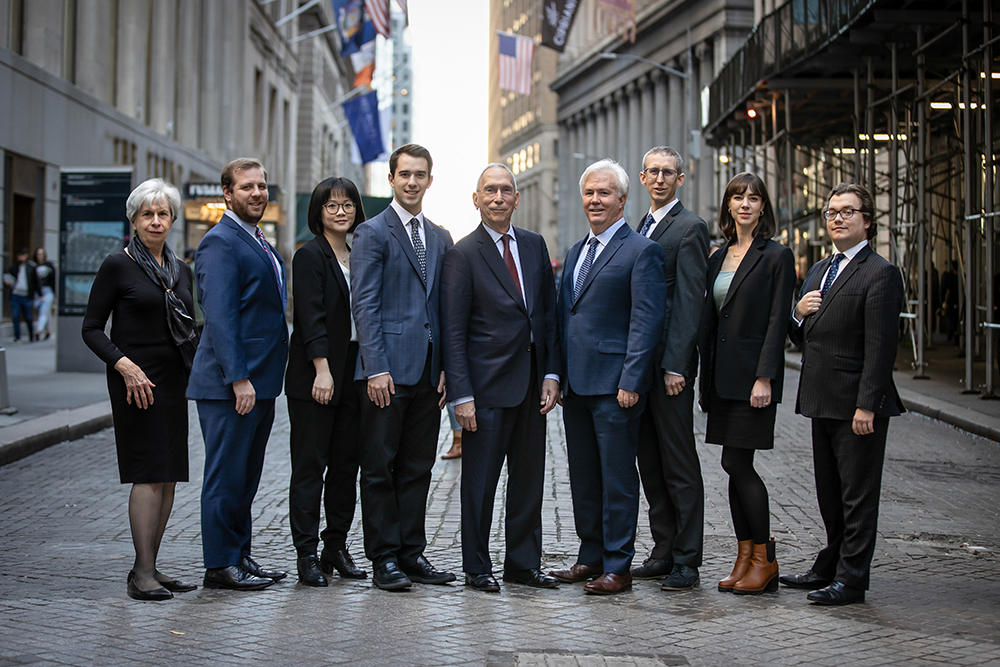 Dear Clients, Colleagues, Family and Friends,
As we enter the 37th year of our practice, we are proud to announce that Stulberg & Walsh, LLP (formerly Broach & Stulberg LLP) has expanded its legal staff, its practice areas and its offices.   Led by partners Robert B. Stulberg and Patrick J. Walsh, the firm, its associate attorneys and its support staff are fully committed to representing and empowering professional, executive and hourly employees; classes of employees; public and private sector labor unions; employee benefit funds; and disability rights organizations. Our of-counsel, Judith P. Broach,  continues to serve as an arbitrator and mediator in employment and employee benefits disputes, and as a court-appointed independent fiduciary of employee benefit funds.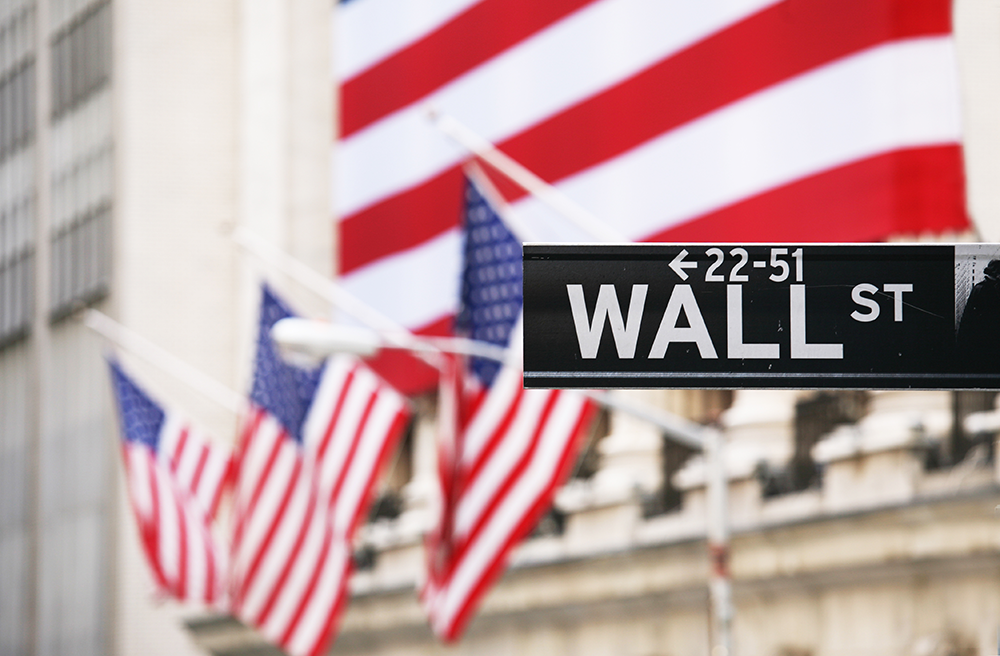 The firm has opened spacious new offices at 14 Wall Street, Suite 5G, New York, NY — nearby most of the venues in which we appear, and just steps from the 1, 2, 3, 4, 5, A, C, R, J & Z trains. To accommodate our clients, whether here or abroad, we remain fully available for virtual meetings and appearances.
We proudly welcome three new associates and one new paralegal to our practice:
♦ James L. deBoer (admitted in New York State and New Jersey) is a cum laude graduate of New York University School of Law, where he was a Root-Tilden-Kern Public Interest Scholar. He clerked for the Hon. Judge Jerry Beacham in the Essex Vicinage of New Jersey Superior Court, and served as a Peggy Browning Fellow, a TakeRoot Justice Pro Bono Scholar, and a New York State Attorney General Labor Bureau extern. He is dually ordained in the American Baptist Churches and United Church of Christ, and has pastored multiple congregants who have experienced work-related injustices. He holds an M.Div. from Yale University and a B.A. from Brown University, and is fluent in Spanish.
♦ Yucheng (Renee) Jiang (New York admission pending) is a graduate of Fordham University School of Law, where she served as Notes and Articles Editor of its Urban Law Journal. She was First Place Winner of the College of Labor and Employment Lawyers' and ABA Labor and Employment Law Section's 2022 Annual Law Student Writing Competition for her paper, "Reasonable Accommodation and Disparate Impact: Clean Shave Policy Discrimination in Today's Workplace." She previously served as Digital Marketing Manager for the New York Philharmonic. She holds an M.A. from New York University and a B.A. from the University of Huddersfield (U.K.), and is fluent in Mandarin Chinese.
♦ Shane Finn (New York admission pending) is a graduate of Columbia Law School's LL.M. program, where he was a Harlan Fiske Stone Scholar, and an Honors in Law graduate of Christ Church, University of Oxford (U.K.). He served as Judicial Assistant to The Hon. Mr. Justice Donal O'Donnell, Chief Justice of Ireland, for whom he researched and proofread judgments and determinations, and edited the most recent official text of the Constitution of Ireland for ratification by the President, Prime Minister and Chief Justice. He also developed new procedures for remote courts in response to the COVID-19 pandemic.  He previously served as a Judicial Researcher for Courts Service of Ireland. He is fluent in Gaelic.
♦ Owen Sullivan (paralegal) is a magna cum laude graduate of the College of Arts and Sciences at Cornell University, with a double major in Economics and Philosophy, and a minor in Law & Society.  He has interned for the Ontario County Office of the Public Defender and the Evan Guthrie law firm, preparing research articles on the history of private prisons, cash bail reform, and the impact of COVID-19 pandemic on New York State's legal system.
The firm's core objectives remain thorough, careful and effective client service, with each case handled under direct supervision of a partner, in close collaboration with our clients. Charting robust and creative paths to resolution, award or verdict, we seek, always, to achieve our clients' goals through efficient, persistent and well-crafted strategies.
In recognition of that approach, the firm's partners, of counsel and senior associates, Zachary R. Bergman and Julie Dabrowski, have been awarded, variously: AV (Highest Rating in Legal Ability & Ethical Standards) by Martindale-Hubbell; Law Dragon 500 Leading Plaintiff Employment Lawyers Guide; Expert Guide to World's Leading Labour and Employment Lawyers; New York Top Rated Lawyers, New York Super Lawyers and Rising Stars; Chair and Co-Chair appointments to ABA Labor and Employment Law (LEL) Section Committees and Sub-Committees; and speaker/moderator presentations at ABA-LEL, New York State Bar Association LEL Committee, New York City Bar Association LEL Committee, AFL-CIO United Lawyers Association, and Practising Law Institute conferences.
We have continued to achieve notable successes in all our practice areas, with an expanded focus on workplace discrimination, retaliation, harassment and wage theft of executives, professionals, whistleblowers and other employees in: banking, hedge funds and other financial services; real estate; medicine; higher education; publishing; construction; mass media (production and on-air); and government (federal, state and city).
In our employment practice, we have secured awards and settlements requiring employers to make 6- to 7-figure payments to clients who have sought damages for a wide range of discrimination, retaliation, whistleblower, unlawful layoff/discharge, forced retirement, breach of contract, and failure to accommodate disability claims. We also have defeated multiple recent attempts to dismiss age, gender, pregnancy and familial status claims, and hostile work environment, sexual harassment, and retaliation claims. We have negotiated complex employment, retention, separation, severance, executive compensation, restrictive covenant, and consulting agreements on behalf of executives, professionals and academics here and abroad, and have represented such employees in workplace investigations by FINRA and other regulatory/self-regulatory agencies.
In our global #MeToo practice, we continue to pursue sexual harassment, hostile work environment, quid pro quo, intentional infliction of emotional distress, retaliation and defamation claims on behalf of women in publishing, real estate, corporate finance, equity brokerage, medical research, registered nursing, elementary education, and entertainment.
In our disability rights practice, acting as Plaintiff Class counsel, we have pressed the City to comply with the $1.55 billion class action settlement requiring timely installations, upgrades and maintenance of pedestrian curb ramps at its 162,000 street corners. During and since the COVID-19 pandemic, we also have successfully represented numerous clients seeking reasonable accommodation of disabilities and/or damages for employers' failure to grant, or even negotiate, such accommodations.
In our labor union and employee benefits practice, we have: represented our clients in a range of pandemic-related issues (including health and safety protections for essential workers, COVID testing protocols, paid and unpaid leave laws; negotiation of vaccination and testing mandates, and reasonable accommodations); defeated public employers' attempts to deny public employees' civil service rights and public employee unions' bargaining and contract rights; enforced employer compliance with pension and welfare fund obligations; challenged government failures to enforce building and health codes; and opposed awards of public contracts to non-responsible contractors.
With Heartfelt Appreciation
We cordially invite you to learn more about the firm at our website: www.stulbergwalsh.com, which provides detailed information about our goals, practice areas, lawyers and staff.  And we welcome you to visit us at our new offices located at 14 Wall Street, Suite 5G, New York, NY (across the street from Federal Hall and the New York Stock Exchange). Thank you for entrusting us with your representation and for supporting our efforts over the years.  We look forward to serving you in the future.
With best regards and heartfelt appreciation,
Robert B. Stulberg and Patrick J. Walsh